About
Dan Parrish Insurance Services
Dan Parrish, CLU, CFP
CA Insurance License #0480362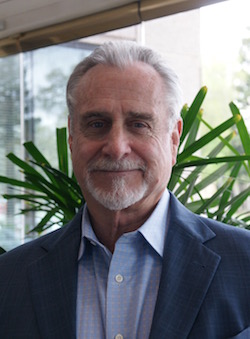 Dan Parrish is a Charter Life Underwriter, Certified Financial Planner, and the President of DPIS. He is an experienced advisor and has been providing innovative wealth protection strategies for his successful business and estate owners for 44 years.

In addition to running a business, Dan is a former Marine, awarded the silver star and purple heart while serving as a rifleman in Vietnam. Since then, has served as the Mayor of Woodland, past City Councilman, and past Chairman of the Planning Commission.

Dan has also been involved with several philanthropic organizations. He has served on the Sacramento Regional Foundation Board of Directors and was the past Chairman of its investment committee. He has also been the President of the Woodland Memorial Hospital Foundation and has spoken before several non-profit organizations regarding charitable giving.

Dan Parrish currently resides in Woodland, California, with his wife Nancy. He enjoys fishing, boating with his grandchildren, and vacationing to Cabo San Lucas, Mexico.
"Dan Parrish has been my personal insurance broker for the past 25 years. During that time he has provided invaluable assistance and experience in estate planning. His sophistication and originality of ideas go unmatched. I would wholeheartedly recommend Dan to anyone seeking assistance with their overall estate goals."

Carl D. Panattoni
Owner, Panattoni Development Co.

"Dan Parrish serves his life insurance clients in many ways. He is both careful and innovative yet practical. He works hard to combine life insurance with an effective, yet cost effective, overall estate plan. You can expect only excellent service from Dan."

Kent Silvester
Attorney, Boutin Jones Inc.

"Dan is an extremely knowledgeable professional who has provided many of my clients with sound insurance and estate planning advice. I am pleased to recommend Dan's services whenever issues arise concerning the use of life insurance and estate planning."

Gary G. Perry
Attorney, Gary G. Perry

"Dan Parrish has handled my insurance needs for many years. I consider his knowledge of estate planning to be extensive and thorough. I appreciate the honest, straightforward approach, and Dan provides that for me."

John Giovannetti
President, Half Moon Fruit & Produce Company

"Dan Parrish's grasp of estate planning and his knowledge of alternative tools within this realm have given my family and me confidence in the future of our respective estates. The integration of alternatives with application of a pragmatic balance of cost and quality make Dan and his staff and pleasure to work with."

John H. Meek Jr.
Partner, J.H. Meek & Sons, Inc.

"Dan Parrish has provided me with all my life insurance needs. I have entrusted Dan with this important part of my planning because of his integrity, knowledge, and outstanding service."

Chuck Santoni
President, V. Santoni & Company